The singer Cher stirred controversy for her anti-Romney tweet.  The Supreme Court's healthcare decision mobilized a large number of voters to rally around the not-Obama candidate, Mitt Romney, for his promise to lead the repeal of nationalized healthcare if elected. In just the four hour period following the Supreme Court's announcement, Mitt Romney's campaign raised $1 million.  
Cher's concern led her to Twitter to warn her fans.
About Obama she wrote: "I Feel if he doesn't get all his DUCKS IN A ROW we'll b forced 2 listen 2Uncaring Richy Rich! The whitest man in MAGIC UNDERWEAR in the WH." 
I'm glad to see that Cher is a concerned citizen. My first reactions:
Is anyone forced to listen to the US president?
Isn't Cher white? Is a white man in the White House a problem?
Isn't Cher rich? Isn't the American dream defined as the opportunity to rise from modest means to wealth as Mitt and Ann Romney have done?
"Magic underwear" got all caps? Wow, she must be really worried about this possibility.
Two points
The first is related to Romney's wealth and his Mormonism. Latter-day Saint (Mormon) congregations are determined by geographical boundaries called wards. Wards usually cover a large enough area that congregants span the economic spectrum. These wards have a strong sense of community since the Mormon baptismal covenant includes a promise to like Christ "mourn with those that mourn and comfort those who stand in need of comfort"  (Mosiah 18:8-9).  This means that by virtue of their Church involvement wealthy Mormons become personally involved with the lives of the economically poor members of their faith community. Further, the LDS Church has a lay ministry. I'm currently one of the lay ministers for my congregation. In addition to my full time job and my evening grad school, I serve in the Church about 15 hrs a week. This responsibility leads me to be intimately involved in counseling with members of the congregation who need help. Challenges span from economic challenges, spiritual discouragement, past abuse, depression and much more. Mitt Romney has had similar experiences through his Church service. His responsibilities as a stake president (a leader for several wards) led him to be even more involved in these kinds of issues than I am currently. Unlike typical wealthy Americans from which many politicians spring, Mitt Romney has been personally involved with and cared for people outside of his economic bracket. It's unfortunate that he can't talk about his faith publicly because this aspect of his faith community provides him with experience that others vying for public office never live.
I don't know much about Cher. But, I doubt she spends much time with others who cannot enjoy her same lifestyle.
Next, "magic underwear" is a mocking term generated by the atheist community. Or was it the secular humanists? Or the nontheists? I'm not sure. It's one of those. I was familiar with the phrase years ago by word of mouth. Then the night I wrote about wearing "the garment" when Michael Shermer and I had an exchange about it at Sixth and I, I found a Youtube video with the "magic underwear" term. You can see it in the comments on that post.
I've written about wearing the garment on this blog.
Mormon Underwear: A Constant Personal Reminder to Always Remember Jesus Christ and Keep His Commandments
Magic Mormon Underwear Gets a Mention at the Believing Brain Discussion
MacGyver Groupie and Lengthy Leggings
My Easter Dress, "Mormon underwear" mentioned…again and Mormon Defense
Sleeves on the Midnight Blue Dress? Sold
I write about it so much because Cher joins a large group of people who disparage this practice.
You can go to these posts linked above to find out about the doctrine of why Mormons wear an underclothing as a reminder of their covenants to "always remember Jesus Christ and keep His commandments."
To what I've written before, I'll add this.
This last week I accompanied a friend in my ward to receive her endowment in the Temple. This means that she promised to wear the garment as a reminder of the promises she was making with God. As I sat next to her in a beautiful room with mirrors and chandeliers in the Washington, DC Temple, the assistant to the Temple matron (kind of like the first lady of the Temple) told her that in addition to other purposes the garment  symbolizes the sacrifice of Christ.  Like the garment covers the body, Christ's Atonement covers our sins, she told my friend. It added another layer to why I appreciate this reminder God has provided for me. With the many demands on my time, it's sometimes easy to forget God. The garment keeps the reminder close. Wearing it requires some creativity in my wardrobe, but I don't mind.
For example:
This week when Derechosaurus Wrecks  knocked out my power in 100 degree heat, I went to Marshalls  to cool off. I didn't intend to buy anything, but I found this dress for $20 on clearance.
It was a little wrinkled on the hanger and I didn't have electricity to iron it, but I wore it to Church the next day just the same because I liked it so much.
I rarely wear the Downeast Basics undershirt I paired with it to cover my garment because the neckline is so high, but it was meant to be with this dress. I'm glad I could help them find each other.:)
Wearing the garment has deep spiritual meaning. If someone understands it carries this depth and then mocks it, I accept that. My issue comes when people don't know anything about the meaning of the practice and the only thing they know about it is Cher's label.
It's extra annoying because Cher doesn't really get the over all underwear concept anyway, but whatev.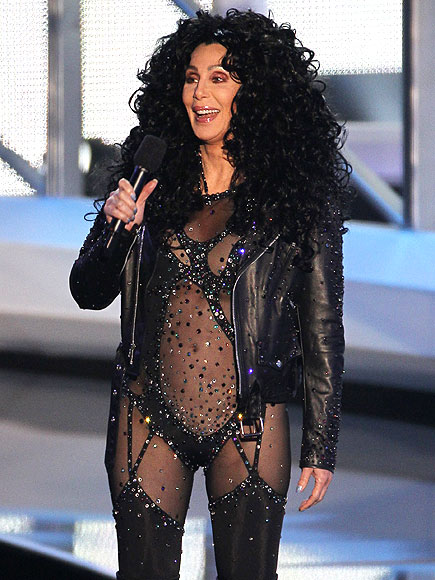 Tags: "Mormon Church", magic mormon underwear, mormon beliefs, Mormon Temple, Mormon Temple Ceremony, Mormon Underwear, Temple ordinances